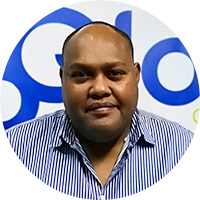 Neil Nakikus
General Manager
neilnakikus@globalconst.com.pg
Neil has been with Global Constructions since 2006, he was initially engaged as Project Manager on the Waigani Drive Upgrade contract and upon its completion Neil was promoted to the position of Construction Manager. As a professional Civil Engineer, he has extensive civil construction experience and has worked on a range of road infrastructure, bridge, aerodrome, marine, water supply, sanitation, and resource projects throughout the country. Neil was promoted to the role of General Manager in November 2009 given his exemplary performance. This position was previously held by an expatriate and Neil holds this position on merit and achievement. This is the company's most senior position and it is proud to place a Papua New Guinean in this role.
Wade Donavan
Construction Manager
wdonovan@globalconst.com.pg
Wade has been with Global Constructions since 2014 and has in excess of 20 years Civil and Infrastructure project management experience. He was promoted to the role of Construction Manager in October 2020 after successfully completing a range of major projects including the Kookaburra Fly-over and the 2018 APEC Haus civil works in the capacity of Site Superintendent. Wade is well versed in the delivery of multiple projects, understanding cultural diversity, staff training and development. As Construction Manager, Wade drives the quality and safety culture and oversees the delivery of projects.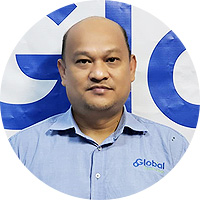 Darnel Cabauatan
Financial Controller
dcabauatan@globalconst.com.pg
Darnel commenced with Global Construction in 2019 and has more than 20 years of financial and management accounting experience in a range of industries. He has had a successful career in both the Philippines and Middle East and is presently affiliated with the CPA (PNG) and PICPA (Philippines). Darnel is responsible for financial and management reporting, budgets, forecasts, tax and statutory compliance. Darnel has a Bachelor's Degree in Accounting and a Master's in Business Administration.
Linda Rupu
Administration & HR Manager
lindarupu@globalconst.com.pg
Linda has been with Global since 1996, she has recently been promoted to her current role after the company has facilitated her with extensive external training, and she now holds a position once held by an expatriate. She is one of the company's longest serving employees.
John Fagu
Health & Safety Manager
jfagu@globalconst.com.pg
John joined Global in March 2019 as the Health & Safety Manager. He brings with him 27 years of experience in the field of occupational health, safety, environment & security and during this period held mostly management/advisory positions. John comes with a predominantly mining and oil & gas background. Global feels confident John's experiences will help the business's journey towards ensuring a safe workplace.