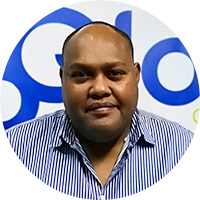 Neil Nakikus
General Manager
neilnakikus@globalconst.com.pg
Neil has been with Global Constructions since 2006, he was initially engaged as Project Manager on the Waigani Drive Upgrade contract and upon its completion Neil was promoted to the position of Construction Manager. As a professional Civil Engineer, he has extensive civil construction experience and has worked on a range of road infrastructure, bridge, aerodrome, marine, water supply, sanitation, and resource projects throughout the country. Neil was promoted to the role of General Manager in November 2009 given his exemplary performance. This position was previously held by an expatriate and Neil holds this position on merit and achievement. This is the company's most senior position and it is proud to place a Papua New Guinean in this role.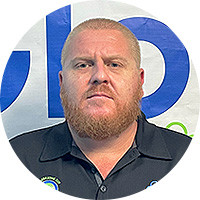 James Jepson
Construction Manager
jjepson@globalconst.com.pg
James has been with the company since its inception in 1995 and has more than 20 years of Civil Construction experience both locally and abroad. He has directly overseen an array of projects including NCD arterial urban road upgrades, national highways, subdivisions, airports as well as all bituminous surfacing on the notable EU funded Ramu Highway construction project. He is well versed with the demands of working in challenging, diverse and culturally sensitive environments throughout the country. James has the leadership skills required to ensure that all our projects are driven to meet targets safely, on time, and within budget.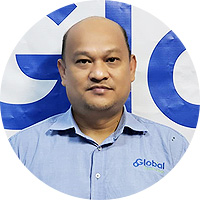 Darnel Cabauatan
Financial Controller
dcabauatan@globalconst.com.pg
Darnel commenced with Global Constructions in 2019 and has more than 20 years of financial and management accounting experience in a range of industries. He has had a successful career in both the Philippines and Middle East and is presently affiliated with the CPA (PNG) and PICPA (Philippines). Darnel is responsible for financial and management reporting, budgets, forecasts, tax and statutory compliance. Darnel has a Bachelor's Degree in Accounting and a Master's in Business Administration.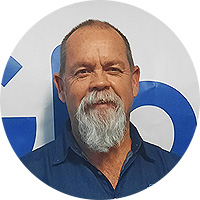 Warwick Turner
Workshop Manager
wturner@globalconst.com.pg
Warwick joined Global Constructions in September 2015 as the Workshop Manager. He brings with him over 40 years of experience as a Heavy Equipment Fitter and Workshop Manager. He has spent the past 17 years building and commissioning workshops including the training of national employees in some of the most remote parts of PNG. His focus is on a safe and productive workshop environment.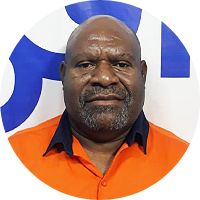 Rixford Enaso
HSES Manager
renaso@globalconst.com.pg
Rixford has over 15 yers experience in the health and safety field with time spent in mining, construction and logistics working for both multi national and PNG owned and operated companies. Rixford leads Global Constructions' safety team throughout PNG.
Linda Rupu
Administration & HR Manager
lindarupu@globalconst.com.pg
Linda has been with Global Constructions since 1996, she has recently been promoted to her current role after the company has facilitated her with extensive external training, and she now holds a position once held by an expatriate. She is one of the company's longest serving employees.